Description
Details
Another milestone in the development of professional software solutions for audio production, broadcasting and mastering. The latest generation of Sequoia sets new standards in the field of high-definition DAWs and offers comprehensive loudness functions based on EBU R128/ITU‑R BS.1771, extensive improvements to the Spectral Cleaning feature, flexible plug-in routing, a realtime AAC/MP3 preview plug-in and continuing development to achieve the highest possible levels of flexibility, performance and efficiency.
Save valuable time when working with radio productions by integrating seamlessly with content management systems like DAVID DigAS and SCISYS dira!Highlander. In terms of user management and administrator functions, Sequoia is suitable for integration with networks and large production environments. For advanced classic productions, Sequoia offers unique features like Multi-synchronous Cut and Source Destination Cut. Mastering engineers can rely on highly professional effects, sophisticated workflows and distribution according to industry standards.
Loudness
Loudness normalization in batch processing
Loudness normalization can also be applied to the batch processing feature in the "Edit" menu. This allows a large number of files to be adjusted to the target loudness value automatically.
Calculate Loudness
This function can be found in the "Edit" menu and calculates the loudness of the entire project or a specific range. The calculated values are displayed in a text dialog. This dialog also contains the option "Correct program loudness with master volume" which adjusts the volume using the Stereo master or Surround master.
Watch Folder
The "Watch Folder" can be used to monitor folders. New files added to a folder are also edited automatically (e.g. with loudness normalization). Batch processing can also be accessed through the command line.
LC1 - Continuous Loudness Control (demo version)
You will find a demo version of the LC1 under VST effects. The LC1 was developed in close cooperation with the Institut für Rundfunktechnik (IRT) and is the first plug-in worldwide that can adjust Loudness and Loudness Range (LRA) in real time.
In the demo version, a slight noise is added to the signal every 30 seconds for about 10 seconds .
LC1 – Continuous Loudness Control
Automatic Realtime Loudness Normalization (EBU R128)
The Institut für Rundfunktechnik (IRT) and MAGIX AG proudly present a joint plug-in solution for the Radio and Television Broadcast Industry for adjusting loudness and loudness range in realtime: LC1 – Continuous Loudness Control
With the introduction of loudness conform distribution of radio and television programs according to international standards EBU R128 and ITU-R BS.1770 there is a high demand for tools that support loudness compliant workflows in production, archiving and distribution for TV and radio stations operating in Germany, Europe and worldwide.
MAGIX Sequoia is a popular DAW software that is widely used in German broadcasting and includes the most advanced and sophisticated loudness functions available on the market, such as Loudness Metering, True Peak Maximizer, Loudness Normalization and Loudness Compliant Export to Broadcast Databases. These functions can also be utilized in a server environment using batch processing or watch folder applications of the Sequoia – Quality Integration Services (QIS).
The IRT technology partner
In past years, the IRT has focused its research on loudness development and introduced the algorithm for the LC1 on occasion of 27th Tonmeistertagung 2012 in Cologne. This algorithm enables normalization of audio material according to the target level of the international standards as well as a continuous change of the loudness range during operation. This fundamentally new method contains several patent pending technologies. In contrary to other levelers this algorithm maintains the original dynamic ratio of the input audio signal to a great extent. To make the scientific results of the IRT research available to broadcast and television customers, the LC1 plug-in was developed in close cooperation with MAGIX and addsrealtime adjustment of loudness and dynamics to the already existing loudness features in Sequoia or other DAWs.
Workflows
The plug-in can be used in production environments as well as in playout systems and supports follwing workflows:
Normalization of live input signals
Master channel plug-in
Normalization of objects and tracks
Fully automated file-based workflows
Master plug-in in broadcast channels
Application for stereo and surround
The LC1 can control Loudness as well as Loudness Range (LRA). The Loudness Control can be used for the long-term, hardly noticeable adjustment of the average loudness. In contrast, the Loudness Range Control can be used for normalization of sudden loudness changes.
The LC1 plug-in
The LC1 comes with an easy user interface and enables the usage of algorithm presets, as well as a very detailed interaction down to each single parameter. The LC1 is compatible with audio and video software that supports VST (PC) and will be offered for other platforms upon request.
True Peak Limiter for sMax11
This function expands the sMax11 with a "True Peak" function according to ITU-R BS.1770. This means that inter-sample peaks are also taken into account during the limiting of the signal so that the reconstruction of the audio material at the analog output does not clip or distort.
Analyze audio in file manager
This functions calculates loudness values for all selected files, and Sequoia displays a report. The function can be opened by right-clicking on a file in the file manager.
The calculated loudness values and their histories are displayed in the loudness meter
Compact display of loudness
In the compact display you can see the loudness value according to EBU R128 with colorized signalization when the value goes over or under the target. This display can be activated in the loudness settings.

Loudness normalization for database audio export
Automatic loudness normalization for stereo audio export in DAVID DigAS and SCISYS dira! Highlander databases.
Global loudness settings in the System Options
Under "Effects" > "Loudness" you can determine the settings for the loudness value analysis for the file manager, for track bouncing and for database export. This is also where you set the save options for the loudness value XML protocol. XML files are created during exporting, bouncing, batch processing or calculating loudness values. They are named like audio files and contain separate data for stereo and Surround streams. During saving, loudness values can also be written as BWF files which are compliant with EBU Tech 3285.
XML Files
New structure for XML files, UTF-8 support
The quality parameters "Silence", "Dynamic Too High" and "Too Quiet" are saved in
File.error.xml.
XML file names include the file name of the audio file, e.g. file.wav.xml or file.mp3.xml, to avoid overwriting xml files for identically named audio files with different formats.
XSL files for interpreting XML reports located under ProgramData\MAGIX\Sequoia\fx-preset\Visualization\XSLT\. These contain the values for loudness, PPM and quality criteria. Double-clicking on the XML file opens the data view in the web browser.
Import/Export von ISRC in Broadcast-Wave-Dateien
Export to broadcast wave files compliant with EBU Tech 3352
ISRCs are written to the wave file during export with the export setting "Each CD track in a file".
ISRCs of wave files are displayed in the Broadcast Wave Manger and can be edited.
After loading wave files into a mastering project (sequentially on the first track), CD indices that include the respective ISRC can be set automatically using the function "Set track indices on Object Edges". These are used for CD burning or DDP export of the project and do not need to be entered manually.
When importing a CD as single wave files, the BWF-ISRC entry is simultaneously written to the wave file.
New options for displaying ISRC in objects.
Free Plug-in Routing
No more limitations on the ordering of internal effects and VST plug-ins. Now you can change the order of the plug-ins any way you choose (exception: Object AUX sends still remain at the last position).
Internal effects can now be used multiple times per track/object (exceptions: EQ, dynamics, distortion, delay).
The order of Surround effects can be changed. In this case the plug-ins in the individual channels are always calculated before the Surround effects.
Multiple outputs
For even more flexible routing during mixing: Samplitude Pro X2 lets you easily add or remove additional outputs. You can also assign no outputs to a track. Moreover, you can also view and select multiple outputs directly in the routing manager. Different tap points downstream of the volume control (post), upstream of the volume control (pre) or directly after the gain (direct out) make it easier to mix complex music productions.
Mixer/Effect Routing
The object panorama function now uses the same dialog as the track and AUX panner: Stereo Editor. This offers you extended panning options (Panning Law, Presets, Copy L->R, R->L).
Now phase inversion is always calculated at the position of the Panorama Module.
Note: This new functionality is not compatible with the characteristics of older program versions.
There are now two new panning modes at the track level – "2 Channel Panorama" und "2 Channel Volume" – in the Stereo Editor. If you use these modes, the automation option in the Stereo Editor is no longer available (the automation curve is deactivated).
Invalid input and output devices are not adjusted automatically when loading a VIP. This means that, in a project, routing to several outputs can be retained even when the workstation being used does not have enough audio outputs available.
VST3 interface
The VST 3 interface allows you to integrate plug-ins and instruments developed according to the new VST 3 standard. VST 3 makes it possible to infinitely automate various plug-in parameters exactly at the sample level and optimizes the allocation of individual channels.
MP3-/AAC Preview Plug-in
In the master plug-ins section under "Encoder Preview" there is a preview function available which can be used to prepare MP3s or AAC files for export. You can change the export settings directly in the dialog window. During the mastering process you have the option of taking the idiosyncracies of the encoder into account and adjusting the quality relative to the requirements (e.g. "Mastered for iTunes").
Track selection in the Spectral Cleaning dialog allows you to choose which track to display and edit.
Individual editing of single tracks.
Reference track: Optional changes to a selected track can be applied to a selection or all other tracks.
Leave dialog open: Option to leave dialog open after a calculation.
"Close" button: This closes the dialog. Any performed calculations will remain intact, but can be reset in the project using the Undo function.
"Enter" keyboard shortcut: This starts the calculation process. Depending on the settings, the dialog will close or remain open after the calculation is finished.
Virtual Instruments
From heavy drum patterns to the warm vintage sounds of a classical organ: The new virtual instruments offer impressive sound design, intuitive controls and countless modulation options.
More new Features
New command: "Play/Rec" > "Move Playback Marker" > "To Peak Value of All Selected Objects": The playback marker jumps to the position with the highest peak value.
AAC-HE export with advanced options
Macros: "hms" can be used as the time unit for timeedit
Macros: "mset.name xxxx" sets markers with the names "xxxx"
Newly created VIPs will be saved immediately (e.g. to avoid incorrect path settings)
A default time stretch/pitch shift algorithm for objects can be set under "System settings" > "Effects" > "Resampling/Bouncing"
Old MIDI controller dialog replaced by new "Automation" page in System Options dialog
Remote login: Login with a local administration password is possible on any remote profile
Improvements for hardware controllers, especially EUCON
All video formats supported by the 32-bit version are now also supported by the 64-bit version
Improved crash evaluation with comment dialog and the option to immediately send crash dumps if an Internet connection is available
Source Destination Editing
Sequoia includes a professional Source Destination Editing function, which is used in classic productions to combine multiple recordings of a performance into a final version. This method is especially effective and intuitive. Two display areas let you view and play back source and destination tracks simultaneously as well as independently of each other. Both areas can be navigated, zoomed and played separately. You can also navigate through the source and prepare the next edit during playback of the destination. The actual edit is carried out via markers.
In and out markers in the source material define the material that should be copied into the destination track following an edit command. Different kinds of edits, such as 2-point, 3-point or 4-point cuts can be applied. When making an insert cut, the material that follows can shift accordingly or keep its position, which is useful when working with video. The individual source project can be easily selected from the source list with the help of keyboard shortcuts. With this method, you can quickly implement operations that would otherwise be very time-consuming.
Advanced Crossfade Editor
The crossfade editor allows you to make exact adjustments to cuts, as well as design transitions between objects. All crossfades are computed in real time, which means all changes made to the crossfade can be played back immediately without any intermediate calculations or delays. A special advantage is that unused material to the left and right of the crossfade is visible and can be listened to as needed. This also makes extremely precise adjustments to editing points and transitions possible.
Keyboard shortcuts and mouse instructions can be freely configured to offer users customized operation. For example, fade curves and fade lengths can be altered, fade positions in the audio material can be shifted, various playback commands can be applied in order to evaluate transitions as best as possible, and different fades can be stored in snapshots to quickly compare variations.
Multi-synchronous Cut (MuSyC)
Multi-synchronous Cut is a unique tool for minimizing time spent looking for similar passages of music, thereby accelerating the editing process considerably.

MuSyC enhances the source destination cut by adding an overview project which analyzes the source material and displays takes according to their musical relation. One take from a multi-track recording is displayed as a single object. If a section of music has been recorded multiple times, these takes are arranged in ascending order and displayed in a temporally ideal manner. This way it is possible to precisely switch between takes and make edits, even if the takes were recorded with slightly different tempos. Edits are always carried out at the correct musical position, which saves time searching for the starting points of alternative recordings.

Edits from the overview project are carried out in a designated multi-track destination project which can be further edited afterwards in the usual manner.
Find Audio
Finding musically similar passages of audio is a time-consuming task, especially in large-scale projects with multiple tracks and a huge number of takes. The Sequoia function 'Find Audio' supports the user by searching entire projects for similar audio material and lists the results according to the degree to which the material matches.

This easy-to-use, yet powerful function improves work flows not only for searching for similar audio material, but also for quickly swapping individual audio objects in a project.
Broadcast Workflows
Auto Ducking
Auto Ducking is a very important function for news productions, which allows you to quickly synchronize background music and speech levels. This dialog-based tool manipulates volume curves and can "duck", for example, the music volume on one track as soon as a narrator starts speaking on another track. The process works according to the volume of the material in the source tracks and can be applied to several destination tracks.
Cue Mode
The Cue Mode is a special live playback mode often used for cueing sounds in radio broadcasts and theater. The objects (cues) in this audio track can be played back in sequence while another track is recorded simultaneously. For example, during the production of a radio drama, you can record a narrator and simultaneously insert situation-based sounds or other pre-produced elements
While Recording: Playback, Edit and Export
For news productions that depend on the instant transmission of information, Sequoia offers the "Recording independent of playback" recording mode. This mode enables you to freely listen to material in the timeline, cut and arrange objects in the project and even export existing material – all while the recording is still running!

With this mode, you can play back a live concert recording for radio listeners and also skip the intermission, or you can record a seminar and have an edited version of the recording prepared for all participants right after the event has ended.

You can be even quicker: Even before a recording has ended, you can export the raw material locally or to a database. This way, for example, an editor can stay informed about the status and contents of a piece. The multifaceted Sequoia audio engine completes all of these tasks brilliantly.
Broadcast CMS and Automation Systems
Sequoia offers seamless integration into the work flows of radio content management systems such as DAVID DigaSystem, SCISYS dira!Highlander, TRACT Digispot and d'accord.

Whether for large music productions or shorter news pieces, the interfaces ensure that the radio production work flow never needs to be interrupted. With the press of a button, productions can be accessed from any workstation in the network. Depending on the depth of integration, exchanging audio files or whole Sequoia projects is supported.

Complete audio material and Sequoia projects are backed up on database servers. Automated backup and deletion routines ensure that the data is always maintained. Incremental save- and backup-functions reduce the traffic on the network by only updating data that has been changed during the project editing process.
Mastering
CD/DVD-Mastering
Sequoia allows you to burn CD masters directly from the multi-track project or a single audio project. This means that the whole process, from recording to the finished CD master, is covered by Samplitude. The CDs produced are 100% Red Book-compatible and can be sent directly to the CD manufacturer. The CDs can be configured to include copy protection, UPC/EAN, ISRC, pre-emphasis and CD-text.
In order to reduce the bit depth to the 16-bit CD-format and preserve the highest level of quality possible, Sequoia includes POW-r dithering. Developed by the POW-r Consortium, this patented algorithm works on a psycho-acoustic basis to permit word length reduction with a very high degree of usable signal dynamics, with or without noise shaping.

Audio material with higher sample rates may be burned in stereo to DVD-Audio, even in Surround. Audio files are burned uncompressed (linear PCM) according to the DVD-Audio standard.
DDP-Import/Export
Sequoia supports the professional data transfer between mastering studios and manufacturers. DDP masters are authored CDs that are not delivered as a burned audio CD to the manufacturer, but as a set of digital data including a check sum. This allows a perfect reproduction of the data into an audio CD. It's also possible to import DDP masters for further editing or to double check with the original project.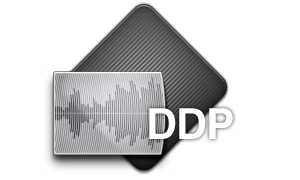 Sonoris Sequoia DDP Player
The Sonoris DDP Player is a standalone application that comes with Sequoia and can be used to check created or received DDP masters. You can playback tracks, audition track transitions, view PQ codes, ISRC, MCN and CD-Text, and automatically check the project for Red Book compatibility. The DDP Player imports DDP 1.0x and 2.00 images.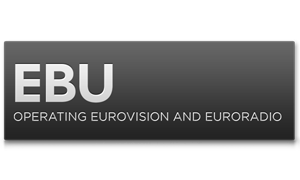 Import and export of ISRC in broadcast wave files
Sequoia is the first DAW that can read and write ISRC to broadcast wave files according to EBU Tech 3352. This is an important step to support mastering engineers perfectly in modern file-based workflows.
Mixing
Mixing
Besides of its unique recording features, Sequoia also offers an advanced toolset for mixing all types of audio productions – from radio commentaries in stereo to soundtracks in different surround formats, like 5.1, 7.1 or even 12.0 channel surround. Different audio formats up to 32-bit floating point and sample rates up to 384 kHz can be mixed together within the same arrangement, the sample rate conversion being calculated in realtime during playback.
Sequoia supports well-known automation modes: touch, latch, trim and overwrite. The automation curve is graphically displayed and can be edited intuitively. Beside the automation of volume and panorama, also VST instrument and plug-in parameters can be automated both on track and object level.
In the course of mixing, highly-developed digital algorithms, superb effect plug-ins and the consistent use of floating point calculations, especially when it comes to summing different signals on a master or bus, ensure that the sound retains its clearity and all its nuances after digital sound processing.
VCA Faders
Mixing "in the box" has become more popular in applications with limited space e.g. for mobile music recording and mobile news production teams. Working with VCAs (voltage controlled amplifiers) or DCAs (digitally controlled amplifiers) simplifies the mixing and finalizing process.
The levels of channels assigned to a VCA group are controlled from one of Sequoia's mixer VCA faders.

Any number of channel faders can be assigned to any of the VCA master faders. Additionally, any existing channel fader can be changed into a VCA fader. By showing the VCA "ghost faders" in individual channels, the resulting volume depending on the control volume of the VCA master can be monitored.
Surround downmix
In the Surround Master you can select "Surround Downmix" as an output device, then use various presets in the Downmix Matrix. Moreover, surround busses can only be routed to stereo busses. You can also set the Downmix Matrix here. The downmix is factored in during a stereo master bounce project, i.e. you can stereo bounce from a surround project when downmix is adjusted.
Loudness EBU R128/ITU-R BS.1770
Sequoia includes one of the best and most sophisticated implementation according to EBU R128.
Loudness Metering with EBU R128 and ITU-R BS.1770-3 / ITU-R BS.1771
The most important addition to metering in Sequoia 12 is loudness metering, which has become one of the most important topics in the radio world in recent years, and is rapidly taking over from common peak-based metering methods. Peak limiters were often used to limit an audio signal's dynamics but they also had a negative effect on the sound quality.
In combination with the introduction of open standards for peak control there are reliable ways for engineers and producers to describe subjective loudness in countable terms.
True Peak Metering
In addition to the method for loudness metering ITU-R BS.1770-3 provides a recommendation for measuring peak levels of digital audio signals. The device measures the peak value of the digital signal when it is reproduced in the analog domain. Samples of the signal are taken at regular intervals determined by the sample rate. As illustrated in figure 4, it can not be assured that samples exactly match audio peaks. Theses peaks will be restored once the waveform is reconstructed or when signals are processed. Due to the reduced precision of the Sample Peak Meter these new samples may clip or distort, even if the original samples had not been full scale. The common peak meter cannot display "true" peak values.

Sequoia introduces True Peak Metering in Version 12 along with the loudness metering functions. For this reason, the identification of these inter-sample peaks are displayed with 4-times oversampling of the signal and thereby enabling the detection of true peaks.
Revised metering and broadcast norms
The metering display in Sequoia 12 has been completely revised resulting in numerous graphical improvements that allow users to choose various layouts and customize the visualization. Sequoia 12 also provides presets for the following broadcast norms:
Type I, DIN scale
Type I, Nordic scale
Type IIA, BBC
Type IIB, EBU
Programme Loudness [ LU / LUFS]
Long-term measurement over the entire length of the programme
Specific target level for European TV programs: -23.0 LUFS (EBU R128),
-24 LKFS (ITU BS.1770-3 / ATSC A/85)
The integrated measurement provides information about the loudness of the entire programme and describes a long-term measurement with the parameters start, pause, and reset. A relative level of 0.0 LU equals a target level of -23.0 LUFS if using EBU mode. Sequoia offers a switchable scale for EBU+9 scale and EBU+18 scale.
Loudness Range [LU]
Statistic parameter
Distribution of loudness values in a program
Description of the dynamic range of the program
No specific value given by EBU
EBU document [Tech3342]
Maximum True Peak Level [dBTP]
Describes the technical top level of the signal in time-domain
Set at -1 dBTP (Decibel True Peak)
Lower levels might be required for further analog transmission and lossy coding
Loudness data export
An audio file's loudness parameters are displayed in the file manager and can be calculated there for a limited number of files. When switched on in the Broadcast Wave Editor, loud
Spectral Cleaning
All products of the Sequoia software family contain Spectral Cleaning, which removes distortions (such as coughing, crackling, or drop-outs). This time-saving editing tool is ideally suited for editing live-recordings and interviews that contain squeaky chairs, ringing cell phones or coughs. Conventional equalizing and even sophisticated cross-fade editing is extremely time-consuming and often results in audible changes to the signal.

The representation of the spectrogram (time on the horizontal axis, frequency on the vertical axis and amplitude represented by colors), in combination with extensive listening comparison modes, makes precise signal recorvery a manageable task. Noises can be easily selected and removed with the mouse. Lost components of the original frequency spectrum from the desired signal are recalculated into the recording through interpolation.
Logarithmic display
This feature allows you to switch the spectrum display from linear to logarithmic. This is recommended for editing low frequency ranges, allowing low frequencies to be triggered higher up while still displaying the entire frequency spectrum.
Threshold value/gain adjustments
With this setting you can limit interpolation to certain amplitudes in the spectrum. This means certain notes can be removed from the spectrum, without influencing background signals. This range determines the volume window in which interpolation of the set threshold can be performed. Quieter or louder signal components outside the area will not be affected.
Harmonics
This function can remove individual noises, e.g. 50 Hz buzzing, as well as harmonic overtones from a spectrum. To do this, an individual sound is selected in the editing window with the smallest possible edge. Once the calculation is activated for harmonics, the corresponding harmonics will be automatically provided with an editing rectangle in the editing window above the selected root. Changing the root always results in the harmonics being adjusted. In the settings dialog you can determine, whether or not harmonics should be observed when calculating, and if so, which one in particular.
Automatic detection of click markers
To highlight special points, quickly jump between or delete markers in the spectrogram, use the so called "Click marker" buttons in Spectral Cleaning interface. You can set and delete click markers. Generated click markers are marked with a "C" in the editing window's marker bar. The "Search clicks" button allows you to search the entire project for clicks and have them marked automatically so you can edit them in a group. With the corresponding knob you can set the sensitivity of the search.
Denoiser
Use the noise removal function to remove unwanted noise from your wave projects/objects without any noticeable reduction to the sample's range. Recordings that are made in particularly noisy environments (i.e. Those with air conditioning units) often contain lots of disturbances which can render the recording unusable.

Sequoia's Denoiser uses so called "Noise Prints" to remove disturbing elements with minimal effect to the audio signal. For example, you can selected the air conditioning Nois
DeHisser
The DeHisser eliminates regular, low-level "white" noise that is typically produced by recordings, microphones, pre-amplifiers, or transformers. Unlike the DeNoiser, a sample of the distortion is not required.
DeClicker/DeCrackler
The DeClicker removes crackling and individual clicking noises that are typical of scratched records. The DeCrackler algorithm was developed specifically to remove crackling noises, making it easier to remove crackling from old records.

The signal display shows the edited material as a continuous waveform or a spectrogram. In the display you can see at which positions the DeClicker or the DeCrackler are active.
DeClipper
The DeClipper is a tool for removing clipping and distortions. Clipping passages are recalculated, or interpolated, based on the material immediately surrounding them. The declipping algorithm is suitable for material featuring clearly audible clipping, e.g. distorted piano or vocals.
Brilliance Enhancer
The Brilliance Enhancer is a tool which helps compensate for the loss of higher frequencies to provide your audio material with a glossy shine. In contrast to an equalizer, which only raises existing frequencies, the Brilliance Enhancer recalculates higher frequencies from the remaining signal to markedly refresh the sound.
The brilliance enhancer can be used in pop or rock as a mastering effect in the event the sound's transparency and brilliance need to be improved.
Studio integration
Hardware Controller
Sequoia supports hardware controllers from SSL, PreSonus, JLCooper, Tascam and Yamaha as well as all controllers based on the Mackie Control or Mackie HUI protocol. Moreover,
Network dongles
CodeMeter dongles can share their licenses with other workstations over a network. In case a greater number of licenses is being used in an enterprise and to reduce the administrative work, MAGIX offers the possibility to use a few network dongles with a desired number of licenses in the company's network that clients can easily access from their workstations. This way, the work to update firmware of dongles or to upgrade to new program licenses can be reduced significantly.
User administration
Administrator functions in Sequoia may be used to set up different users, whereby each user may be registered with different settings, e. g. for keyboard shortcuts, color settings, toolbars, and crossfade presets.

With the local user administration, administrators have the option of unlocking or blocking specific drives for users. Sequoia may also be set up so that users can change system options while they are working, but Sequoia will open with the settings set as the standard the next time it is launched.

In order to transfer settings from one computer to another easily, all of the settings of a Sequoia systems may be saved as a container file. When loading them to a new system, it can be determined which components should be transferred, e.g. general settings, display options and window positions, project templates, etc.

This container file may also be used for the remote login, where it represents a single user or group profile that will be hosted on a dedicated network path. Consequently, all individual user settings can be stored centrally on a server and users can easily log in from any workstation connected to the network enabling them to use their own personal settings. Also with remote login it's possible to start with pre-defined settings for every login, or to transfer changes that were done during work back to the network profile automatically.
All these functions enables administrators to set up and manage systems comfortably, even with a large number of workstations.
Post Production
Video import and export
Sequoia offers video functionality to perform post production work flows and dubbing of video material. For this process several videos can be loaded native into Sequoia. The supported formats can be found under technical data. Make sure to use formats that are uncompressed or only slightly compressed to assure a faster work flow.

It is also possible to export video from Sequoia, which is especially useful if edits have been carried out in the video material, or in order to supply a rendered preview to a client.

Video recording
The function "Video recording" allows to record video at the same time as the audio tracks. Recording can be done on any available capturing device present in the system. For example, a reference video track can be recorded in order to document stage events for the editing and mixing process.

You can connect to webcams or video capture sticks, as well as professional video cards from Blackmagic (such as Intensity Pro, DeckLink), or to DV cameras or DV converters (such as Canopus ADVC-110) using Firewire connectors.
AAF/OMF import and export
Sequoia offers an integrated AAF/OMF support to simplify data exchange between programs and platforms. The preferred exchange format is AAF due its greater and openly documented functionality.

Together with the project exchange with MAGIX Video Pro X and the compatibility to other products from the Samplitude/Sequoia family, Sequoia can be seamlessly integrated into almost every form of digital audio editing, without slowing down the work flow.
Sequoia can display the SMPTE timecode of a timecode track using the time display. To do so, define the track that contains the timecode audio material as a timecode track. This functi
Object-oriented editing
On top of the classic, track-related editing functions, Sequoia uses object editing as one of the most powerful editing methods in advanced audio production.

Working with audio objects offers versatile ways in editing, mixing and mastering. Objects can be defined individually and positioned on the project tracks. Every object can be set with its own parameters, fades and effects, like EQ, time-stretching and pitch-shifting or VST plug-ins. Even feeding Aux or Surround busses from the object level is a possible option. These parameters being active only in the dedicated object and thus ensuring freedom from time-consuming and complicated automation.

The Object Editor offers direct access to all parameters of an object. All settings on the object level are calcualated in real time and enable you to change previous adjustments any
Macro functionality
A fast and efficient workflow saves valuable time during production. With its new macro functionality, Sequoia offers the advantages of recording, programming and playback of user-defined macros. For easy access, up to 128 macros can be assigned to customized shortcuts. It's also possible to trigger macros through markers in the arrangement.
Independence Sampler Workstation
Independence is the ultimate sampler workstation for professional music production in the studio and for live performances. The first class premium sample library with 70 GB of content and hundreds of instruments, arranger and step sequencer patches make Independence an extremly powerful tool for creating sample based compositions.
Newly designed audio engine
70 GB Premium sample libraries
Load VST effects and VST instruments from third parties
Supports processors with up to 8 cores
Drag'n'Drop support for audio and MIDI files
Incredible file browser including attribute based batch processing
Product Details
Product Details
Platform
Windows Only
Manufacturer
MAGIX ENTERTAINMENT
System Requirements (Windows)

Microsoft Windows Vista | 7 | 8 | 8.1
32-bit and 64-bit systems

Minimum System Requirements

Processor: 1.5 GHz or higher
RAM: 2 GB RAM (32-bit), 4GB RAM (64-bit)
Hard Drive Space: 1 GB for minimum installation
Graphics Card: Resolution 1024 x 768 pixels
Sound card: Onboard (ASIO-enabled sound card recommended)
Drive: DVD-ROM drive
Optional: CD/DVD burner, MIDI interface

Supported file formats - Supported import formats

Disc: CD-A, DVD-A, CD/DVD-Data
Audio: WAV, Broadcast WAV, AAC, AIFF, DDP, FLAC, MP3, MPEG, MUS, OGG, SD2, WMA
MIDI Standard Formats: MID, GM, GS, XG
Photo: JPEG, BMP
Video: DV-AVI, MPEG-1, MPEG-2, MPEG-4, H.264, HDV HD1, HDV HD2, MXF, MXV, DVCPRO1, AVC-Intra1, QuickTime, WMV(HD)

Supported export formats

Disc: CD-A, DVD-A, CD/DVD-Data
Audio: WAV, Broadcast WAV, AAC, AIFF, DDP, FLAC, MP32, MPEG, MUS, OGG, WMA
MIDI Standard Formats: MID
Video: DV-AVI, MPEG-1, MPEG-2, HDV HD1, HDV HD2, MXV, QuickTime
Reviews
Tags
Questions? Answers!
Not What You Are Looking For? View other products in this category: